Criticality
The need for increased protection during the pandemic has highlighted far reaching communication issues, physical and mental strain caused by PPE.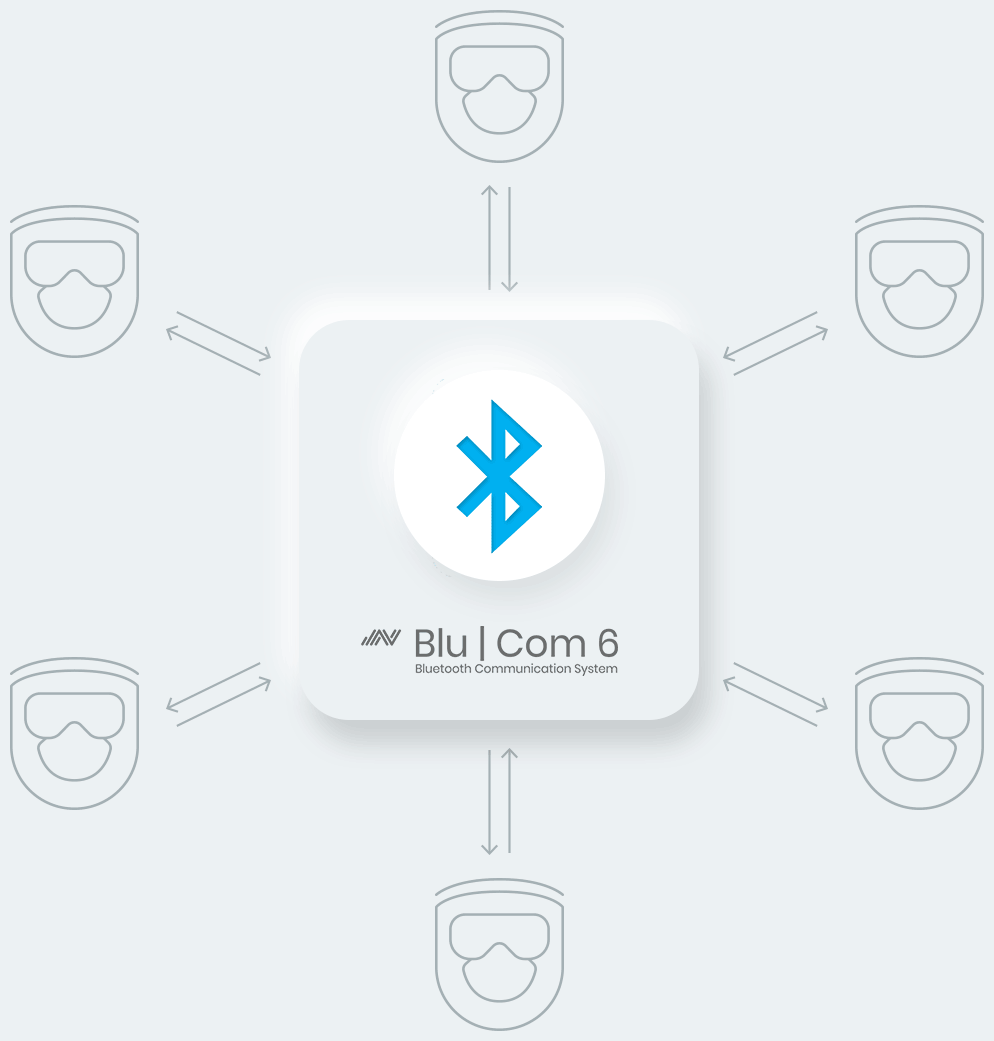 In April 2020 we first got approached by the endoscopy department at Royal Papworth Hospital, reporting severe communication issues whilst their staff are in full head to toe PPE. Staff reported of having to shout, not being able to hear their colleagues or being unable to communicate effectively with patients.

The endoscopy department treats primarily critical heart lung diseases and had to deal with a huge increase in Covid-19 patients at that time. Staff in the department wear some of the most scary looking PPE we know from the Newspapers and TV to protect themselves from getting infected.

As this seems such a strenuous yet so important job, it was natural for us to wanting to be involved to help solving this newly acquired problem with some sort of audio re-enforcement.

The need for a fix to the situation urged us talk to other Surgeons and medical staff in the UK, Ireland, Germany and Norway.
All of the staff we spoke to, reported the same issue. Even GP practitioners reported of PPE communication challenges when treating elderly patients, who due to the muffled sound and the lack of being able to lip read, suddenly realised that they compensated oncoming deafness by subconsciously learning to lipread.

At this point our findings were backed up by independent research. We got more and more into the subject and realised that this was a global problem. It was not just that people had to strain to be understood, but communication in critical situations became a real issue. We read of staff exhaustion through having to shout all the time taking off sick days for stress, severely sore throats which all added to the desperation in the first wave.

We were convinced that there was a need for this to be solved in a new and innovative way, allowing people "to hear when it matters".
---
Research and References
https://link.springer.com/article/10.1007/s00268-020-05648-2
This study aimed to assess the surgeons' perceptions of the impact of wearing PPE during emergency surgery throughout the pandemic.Visual impairment was reported by 63%, whereas 54% had communication impediments.
https://academic.oup.com/intqhc/article/33/2/mzab069/6231890?login=true
Newly intensified use of personal protective equipment (PPE) in emergency departments presents teamwork challenges affecting the quality and safety of care at the frontlines. Spatial barriers resulted in mediated communication and added physical and emotional distance between teammates and patients
https://www.ncbi.nlm.nih.gov/pmc/articles/PMC7387788/
The negative impact of wearing personal protective equipment on communication during coronavirus disease 2019. Results: There was a significant difference in speech discrimination scores between normal and personal protective equipment wearing subjects in operating theatre simulated background noise levels (70 dB).
https://pmj.bmj.com/content/postgradmedj/early/2020/12/02/postgradmedj-2020-139150.full.pdf
Impact of enhanced personal protective equipment on the physical and mental well-being of healthcare workers during Covid 19: Communication difficulties, somnolence, negative impact on overall performance and difficulties in using surgical instrumentation were reported.
https://onlinelibrary.wiley.com/doi/10.1111/pan.14127
"We still cannot hear": This survey subjectively demonstrates a negative impact on communication in the paediatric operating theatre while wearing PPE for AGPs
https://associationofanaesthetists-publications.onlinelibrary.wiley.com/doi/epdf/10.1111/j.1365-2044.1994.tb04319.x
Noise Pollution in the anaesthetic and intensive care environment 
https://journals.plos.org/plosone/article?id=10.1371/journal.pone.0220214
The impact of a wireless audio system on communication in robotic-assisted laparoscopic surgery: Conclusions The use of wireless headset devices improved quality of communication between team members and reduced the peak noise level in the robotic OR.
https://www.sands.org.uk/sites/default/files/Communication%20with%20PPE.pdf
Communication while wearing PPE: Sands Charity
https://pubmed.ncbi.nlm.nih.gov/33270866/
PPE is highly depersonalizing. Viewing communication in the intensive care unit during COVID-19: early experience with the Nightingale Communication Method
https://www.iaslc.org/iaslc-news/ilcn/good-communication-strategies-while-wearing-ppe
Good communication strategies while wearing PPE in the field of Oncology
https://www.hse.ie/eng/about/our-health-service/healthcare-communication/nhcp-communication-skills-for-staff-wearing-personal-protective-equipment-ppe.pdf
Communication skills for staff wearing Personal Protective Equipment (PPE)
https://www.bgs.org.uk/blog/trying-to-make-effective-mindful-communication-through-ppe-as-easy-as-abc
Trying to Make Effective, Mindful Communication through PPE in Palliative Care
https://www.ncbi.nlm.nih.gov/pmc/articles/PMC7664167/
Whilst wearing PPE protects patients, the loss of non-verbal communication coupled with the heightened arousal states of fear, anxiety, and pain can interfere with the patient experience.
https://www.vocera.com/resource/how-communicate-safely-while-wearing-ppe
Webinar: How to Communicate Safely While Wearing PPE
https://onlinelibrary.wiley.com/doi/epdf/10.1111/1460-6984.12578
Although undoubtedly essential in protecting the health of staff and patients, there are numerous logistical, physiological, psychological, social, and economic complications associated with the wearing of masks. The ability of healthcare staff to successfully communicate with patients and with colleagues is jeopardized.
https://pmj.bmj.com/content/early/2020/12/02/postgradmedj-2020-139150
Impact of enhanced personal protective equipment on the physical and mental well-being of healthcare workers during COVID-19: Communication difficulties, somnolence, negative impact on overall performance and difficulties in using surgical instrumentation were reported